Why Lavender?
A Conversation with Bluewater Lavender Farm
Last updated: Dec 07, 2022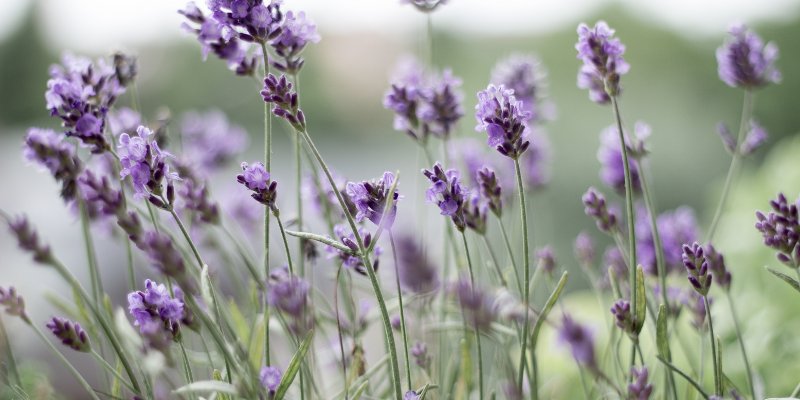 Why Lavender? That is the first question I asked when I spoke with Bluewater Lavender Farm owner Christine Arezzi.

Christine and her husband Mass moved to Georgian Bluffs in May of 2021 from Toronto with the hopes of putting the big city noise behind them. Both are very familiar with agriculture and farming as Christine herself grew up on a hobby farm near Elora and Mass near the Lavender fields in France. A trip to the Lavender farms in Prince Edward County Ontario "sealed the deal" Christine said.

So why Lavender? "There are so many properties of Lavender… it's very calming, relaxing, and destressing, and there are so many different products you can make with Lavender" you can hear the passion in Christine's voice when she talks about lavender. So why not?

A popular method of processing lavender is the distilling process which allows you to capture the essential oils within the lavender to make the lavender products. Christine and Mass are new to the distilling process having just purchased distillation equipment this year. She noted that the young plants need time to mature as the oil is very precious. The oil is being used within their products with the hope to bottle Bluewater Lavender farm essential oils in the future.

Bluewater Lavender has many amazing products from dried bundles, to candles, bath salts, linen and cleaning sprays and roller balls. In the future we will see a fabulous lavender store on the property located just south of Wiarton but for now all Bluewater Lavender farm products can be found at local markets and Pop-up shops including a Community Pop up at Heritage Place Mall December 16, 17, and 18.

Calling all Photographers, the fields at the farm are an extraordinary site to see and Bluewater Lavender offers tours by appointment throughout their gorgeous lavender fields. Did you know that lavender blooms from late June to the middle of August? With 5 different types of lavender on the farm and plants blooming at different times, from English lavender in full bloom in July to French Lavender in full bloom in August, it is always a great time to visit Bluewater Lavender Farm.

I am excited to see the growth in the Agrotourism industry and when I spoke with Christine you could tell she was passionate about her farm and the potential it has to offer our local area. "Lavender looks beautiful, smells beautiful and the destressing and calming properties of lavender are like no other" Christine proudly told me as we ended our conversation. So, add Bluewater Lavender Farm to one of your next stops when you head up the peninsula, a nice soothing stroll through their fields will make anyone's day brighter.